Restoration Christian Church
Ministries
Pantry Restoration

Our food pantry is available for people and families that have a need for everyday food. The Pantry Restoration offers frozen products, dry goods and canned goods. Everything we offer is based on availability. We subscribe to the biblical message found in Matthew 25: 31-46. While supplying food, we will also be providing spiritual support through prayer and life skill training where needed. As a church, we are called to make disciples and teach others how to walk with Jesus. Being good stewards with the resources made available through the Pantry Restoration food pantry, includes teaching others how to care for their resources in using them wisely.
More Information about Pantry Restoration

Mission Trips
While we believe that our churches mission field is to our immediate neighbors, we also believe that sending believers into the world to share their gifts with others in need, is a big part of our Christian faith.
Whether to natural disasters or outright need, we urge people to take a step in faith to participate in a domestic or international mission trip! When God is the focus in missions, people are touched forever by His grace and mercy!
Healing Ministry

Periodically, we will announce a special healing service. During these services, we will worship God in song, we will pray together, take Communion together and pray one-on-one for Gods' perfect healing. (Matthew 4:23)
Prayer Requests
It is our privilege to pray with and for you. If you have a prayer request, please share it with us and our Elders will lift the prayer to God!
Baptism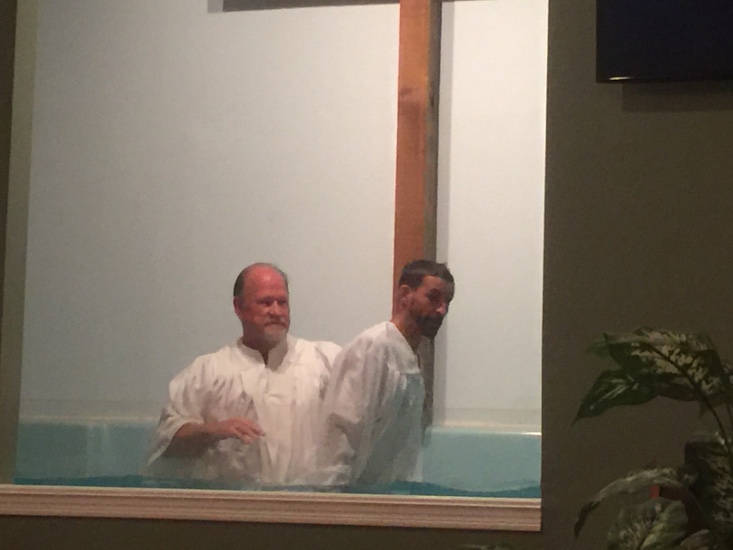 Announcements will be made about upcoming baptisms. (Matthew 28:19-20)